Ian Somerhalder played the iconic vampire Damon Salvatore on The CW's The Vampire Diaries for eight seasons. As it turns out, he admires several other 'badass' actors who portrayed undead characters on screen.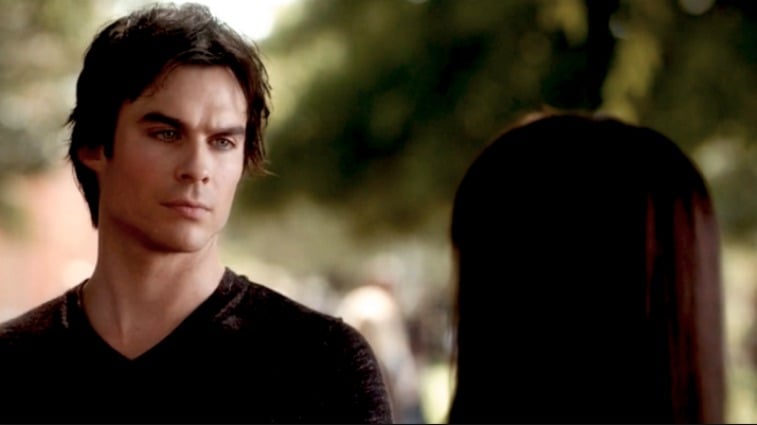 Ian Somerhalder completed the 'Thirst Trap'challenge like a champ
Somerhalder appeared on Elle's Thirst Trap, a YouTube series all about getting celebrities to tell the truth or pay the consequences. And the price stars pay for dodging Elle's questions is to take a shot of a mystery beverage associated with the skipped subject. Some are delectable drinks, while others are stomach-churning concoctions. In any case, Thirst Trap is pretty entertaining.
In the spirit of the challenge, Somerhalder burned through a stack of hot topics written on fancy Elle-style notecards. He came clean and answered most of the questions. But when he opted out, he often paid a nauseatingly steep cost for dodging the truth.
'The Vampire Diaries' star gave props to fellow actors who also played immortals
RELATED: Ian Somerhalder Revealed Whether He Would Have Turned Down 'The Vampire Diaries' for a Role in 'Twilight' With Nikki Reed
Elle threw Somerhalder a curveball by posing a question about fellow thespians who, like The Vampire Diaries alum, have found success in the vampire genre. Somerhalder read the question aloud, saying, "Which of these actors played the worst vampire? Brad Pitt, Tom Cruise, Robert Pattinson, [or] Wesley Snipes?"
Without missing a beat, the actor answered, "I am just gonna drink 'cause these guys are all really badass." And Somerhalder is not alone in his opinion about those four A-listers who played big-screen bloodsuckers.
In 1994, Pitt and Cruise teamed up as Louis and Lestat in Interview with the Vampire: The Vampire Chronicles, which became a horror classic. Pattinson shot to superstardom as Edward Cullen in The Twilight Saga film franchise. And action star Snipes nailed amazing stunts as Blade in the Blade trilogy. It is no surprise that Somerhalder opted to take the shot rather than disparage one of those game-changers.
"I'm not even gonna smell it first. I'm just gonna do it."
Somerhalder took the 'Thirst Trap' penalty shot like a pro
RELATED: 'The Vampire Diaries': Ian Somerhalder and Paul Wesley Tease Their New Project
Somerhalder appeared a bit wary of the Thirst Trap penalty drink, with good reason. The previous round featured a mixture of soy sauce and buffalo soda, which the actor described as "an electrolyte tar." He explained, "If you are in a desert and you're dying for lack of electrolytes, and you come across this in a puddle, you would drink it."
After further investigation about this round's penalty beverage, Somerhalder surmised, "It looks like my bourbon. Did you guys steal a bottle of my stuff?" For the record, the actor partnered with Paul Wesley, another alum of The Vampire Diaries, to launch the new…


Read More: 'The Vampire Diaries' Star Ian Somerhalder Said These 4 Actors Played Badass